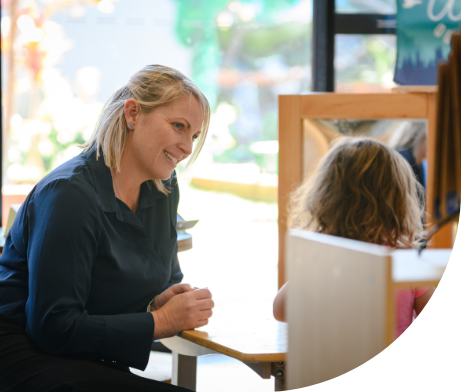 Mentor Program
The Lead Institute mentor program enables students close industry connection, job readiness and more support throughout their studies and career journey.
Being mentored is one of the most valuable and effective ways to develop as an educator.  Having the guidance, encouragement and support of a trusted and experienced mentor can provide a mentee with a broad range of personal and professional benefits, which ultimately lead to increased opportunity to learn and grow.   Lead Institute mentors are taken through a rigorous introductory training to ensure that those who are selected are competent in both early childhood knowledge and supporting students.
Some of the benefits you will experience from being mentored are:
Exposure to new ideas and ways of thinking
Advice on developing strengths and overcoming weaknesses
Guidance on professional development and further learning
The opportunity to develop new skills and knowledge
Gain practical advice, encouragement and support
Learn from the experience of others
Increase social and academic confidence
Become more empowered to make decisions
Develop communication, study and personal skills
Identify goals and establish a sense of direction
Why are the Lead Institute mentors so effective?
The reason the Lead Institute mentors are so effective is because they hold the following characteristics:
They have made a choice to apply for this position to mentor students
A want to share information, experience and knowledge to provide the student a resource
The ability to recognise and encourage the students potential
A commitment to invest time and effort in the mentoring relationship and fulfil the agreed commitments and
Skills to successfully give and receive constructive and honest feedback
There is a strong understanding that the learning environment wherever it may be must have trust and interest to the learner.  Our mentors are skilled in delivering feedback to students that is supportive, relative and honest to enable them to continue to grow and develop in this environment.  The investment in building the strong relationship is one of the significant differences offered by our mentors at Lead Institute.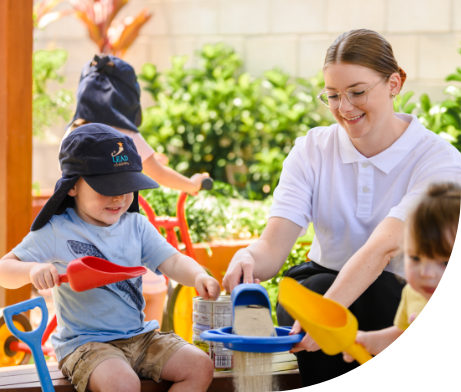 Benefits of our Mentor Program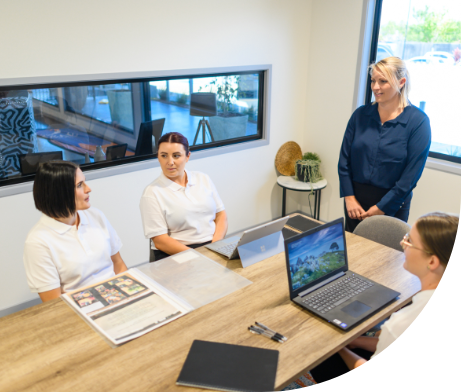 What our mentors do
Our mentors work closely with the students to build strong, trusting relationships and in turn this develops the confidence and ability for each student to participate actively and creatively.  Our students are not passive recipients of information, rather they are respected and valued for what they bring to the practical experience.
At Lead Institute we recognise that to gain the optimum learning, every student must have the opportunity of being mentored and guided in high quality practices.
Learning and transformational change in workplaces occurs if educators engage in a culture of dialogue with each other to find common ground so they can share knowledge, ideas and possibilities (Cartmel, Macfarlane & Casley, 2012).
Mentoring is a process through which an individual offers professional expertise as well as support to a less experienced colleague. This mentoring results in a mutually beneficial professional relationship over time. It is an opportunity to support the next generation of teachers, Leaders and innovators.   Our mentors are experienced early childhood professionals passionate about sharing knowledge and supporting each student to be successful.
References
Cartmel, J., Macfarlane, K. and Casley, M. (2012). Reflection as a tool for quality:
Working with the National Quality Standard. Research in Practice Series
Volume 19 Number 4. Early Childhood Australia Inc.
https://www.insala.com/Articles/top-10-tips-for-being-a-good-mentee.asp
Phone to enquire today
If you'd like to speak to someone about our course options, the application process, or if you have a general question, give us a call today.
Assisting in Career Pathways
Develop your early childhood education career with Lead Institute
There are a lot of different career pathways to find your place in the early childhood education industry. We are always happy to give you guidance in your journey.